At SMILEKRAFT DENTISTRY, you will experience the most evolved form of dentistry. You get this by experiencing our wide variety of dental services ranging from the latest Cosmetic & Restorative procedures to the most basic preventive treatments. Some of the procedures listed are a necessity for your overall health and well-being, while other procedures are elective. Whichever the case, it is our responsibility to ensure that you leave us with a sense of confidence and a reason to smile.
When you come in for an initial consultation, you will find a unique dental office greeting you. After going through some necessary formalities of filling up your record form, you will be invited to either of the work rooms for your thorough oral examination with Dr. Priyank Mathur.
Dental Health Examination: At Smilekraft Dentistry, we believe that both adults and children should have regular checkups to avoid and prevent dental problems occurring in the future.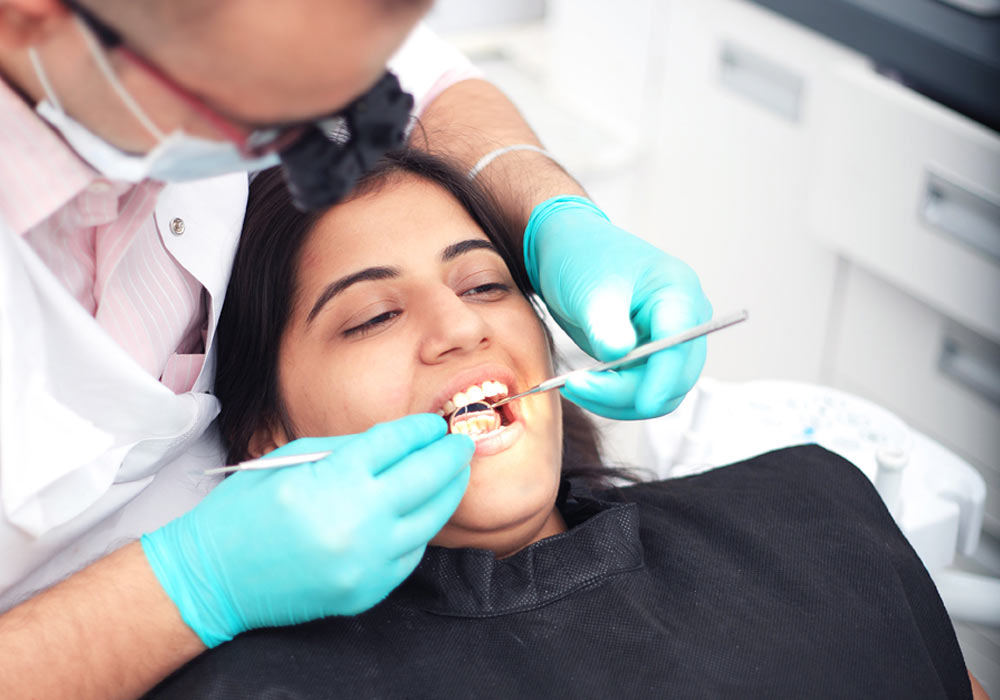 We focus primarily on preventive care, detecting and solving problems before they happen, which is by far less costly and easier to manage than treating diseased teeth. Thus, at Smilekraft Dentistry, a complete and thorough oral examination is done to diagnose dental diseases and understand your problem.
We do this using our intra-oral cameras and the Kodak digital radiography system. The main benefit of using such technologies is that you get to see what we see. The intra-oral camera gives the actual picture of the concerned oral structure while the digital radiograph gives the x-ray image of the same instantly on the computer screen. Another important benefit of using digital radiographs is the reduction in the amount of X-ray exposure, thus eliminating any safety concerns. After the examination, Dr. Priyank Mathur will give you the various treatment options along with the risks and benefits involved with each.