How & why we document your smile without revealing your identity
Flaws, some you can fix, some you can't. We're taught to accept our flaws and learn to love them. Easier said than done, studies & technology today have brought us to altering a lot of them for the better indeed. Not only flaws, but also problems that hinder our day to day lives.
And while we fix these dental flaws, photo documenting the procedure has also become an invariably important part in today's time. At Smilekraft Dentistry, emphasis lies on customer relationship rather than on marketing, which is why you wouldn't come across any picture or video on our website that gives out the complete identity of our patients, rather only shows the problem area. As appealing as an image of a full face after a smile designing procedure would look, we keep the documentation of our images for the sole purpose of work, thus, only capturing the mouth/teeth images of our patients which help predict the results, act as a before & after reference, help us understand the disease & are target specific, in turn helping us to keep bettering our work always and showing it on our website to genuine people suffering from similar conditions.
"Just like that, I had a young woman, walk into my clinic one day. While she hardly smiled. I went on to ask what had brought her to visit me, and she very quaintly expressed that she had a little problem and asked if I could fix it. I went on to examine the young woman but she hesitated to let me see her teeth and when I finally did, it was nothing but a diastema, a common occurrence, when two teeth are far apart and tend to form a gap. I smiled and told her that there was nothing to worry about and that she was at the right place!
She still didn't smile, it seemed like she had gone through a lot because of this, so much that she had trained herself to keep quiet, stop smiling and stray away from even the slightest motion that involved opening her mouth.
I knew I had to be extremely careful dealing with this case and help her get right back to being a person who smiled and talked just like any other young working professional would, as soon as possible!
I went on to explain the procedure and asked her if I could get a 'before' reference picture of her teeth, and that's when she suddenly burst out into tears. For a second I didn't know what I had done! She took a minute to calm down and told me that she wasn't comfortable with getting a picture clicked. I immediately started explaining to her that it was completely fine if she didn't want to and that as a policy at Smilekraft Dentistry, the picture would just be of her teeth and smile in close up and would act as a reference for my work, the picture wouldn't include her identity or face at all!
I could say she was starting to settle in a bit right now, when she started telling me her story of being teased all her childhood and now even more as a young working woman because of her teeth, which had made her extremely sensitive in general.
A feeling of empathy empowered and I promised her that she would feel the most beautiful after the procedure and everyone who teased her would envy her beautiful smile very soon!
We went on to complete the procedure over a few days, and trust me, after the entire treatment was done, she came out looking nothing less than a colourful butterfly who had just learned how to fly!", narrates Dr. Priyank Mathur.
Example of how we click pictures of our patients
Before image of the smile shows a midline diastema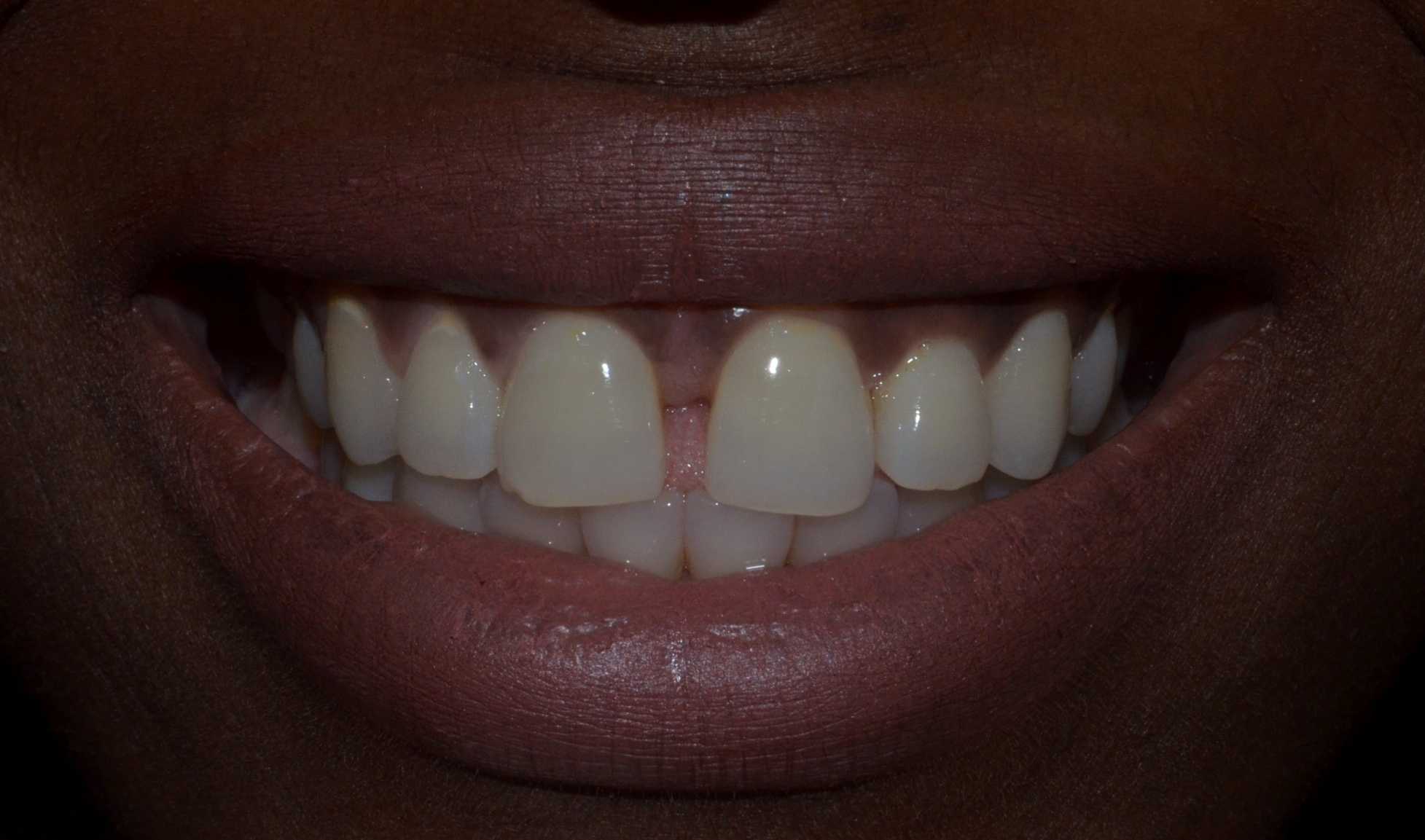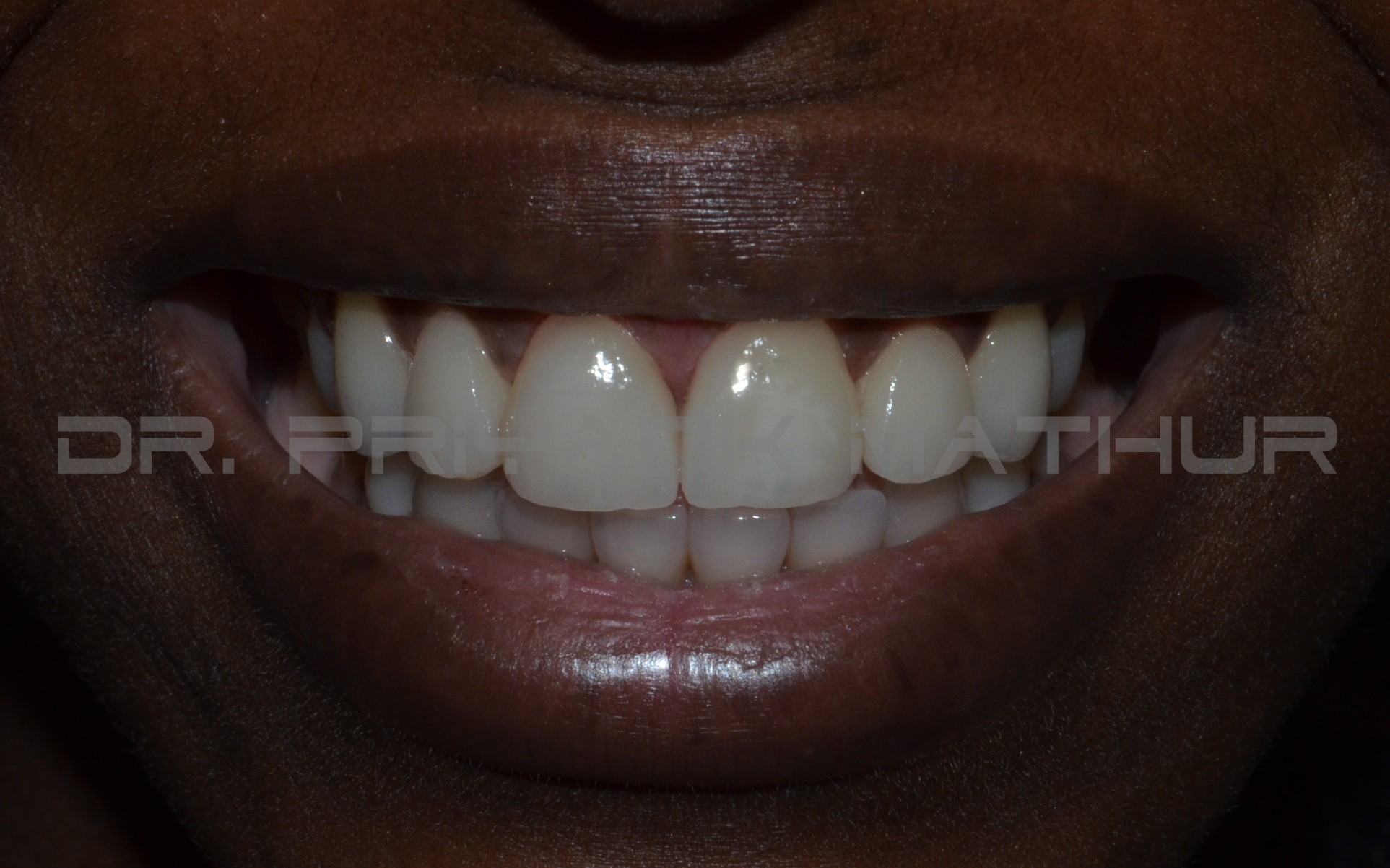 After image of the smile shows treatment of the gap between teeth with porcelain veneers
Intra oral/close up picture of gap between teeth and its treatment.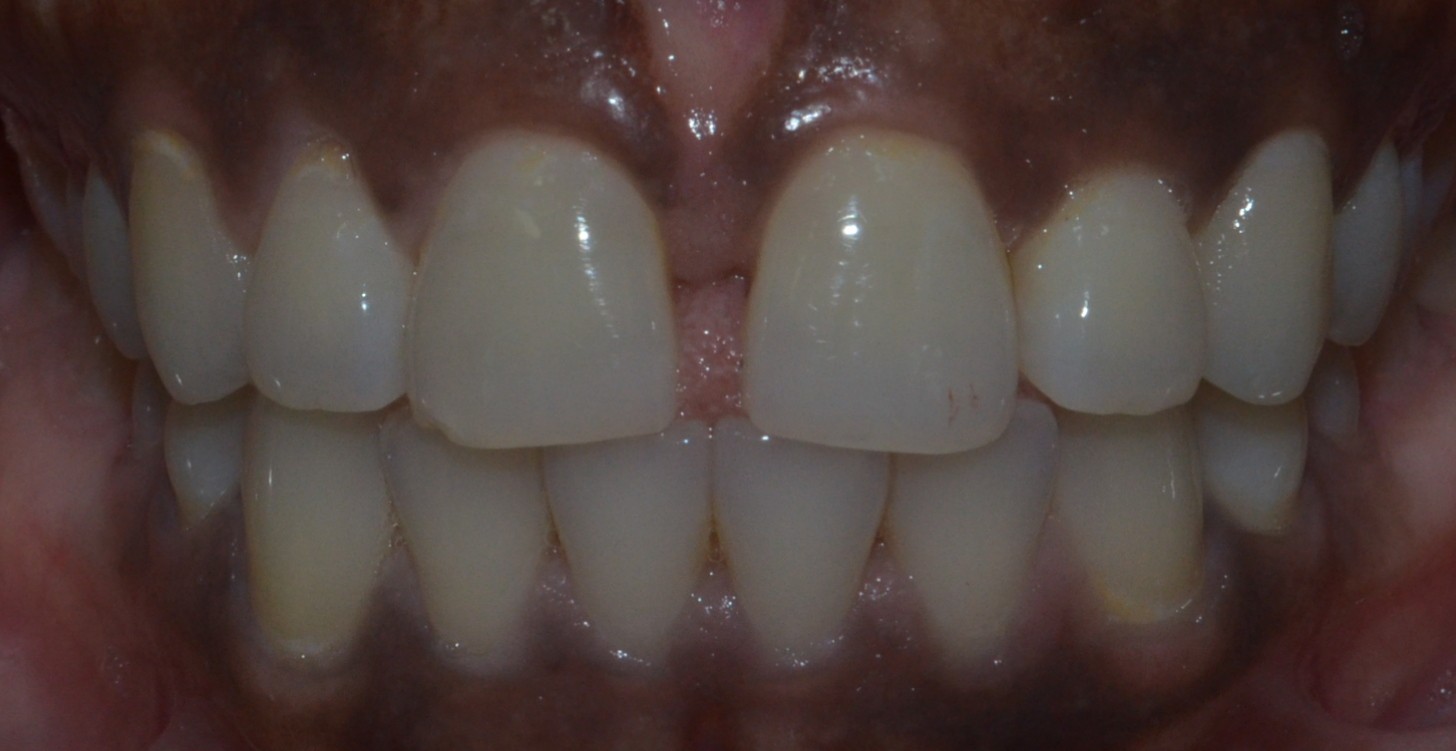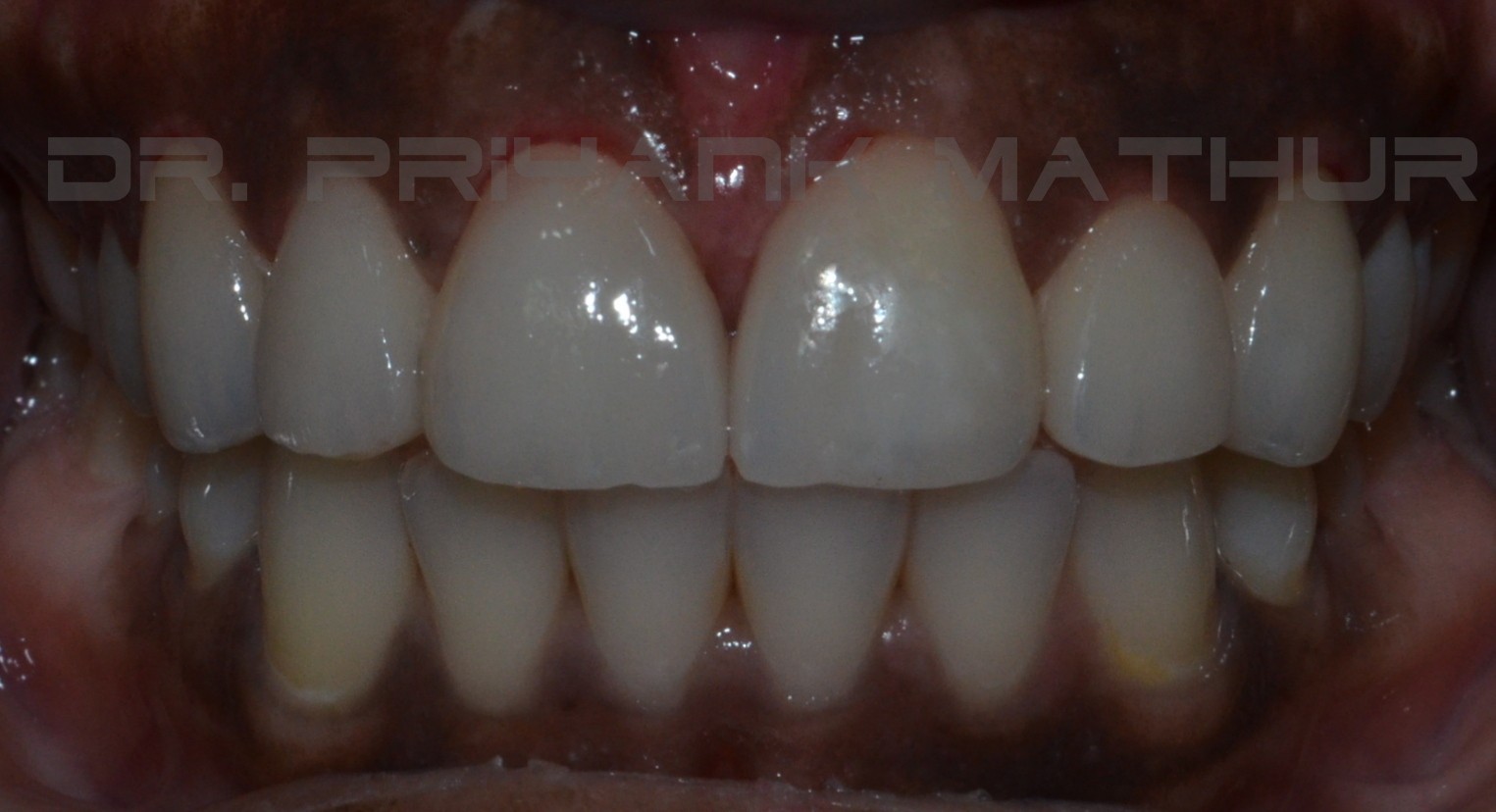 We at Smilekraft Dentistry are absolutely grateful to all our patients. We care about each one of you and are also thankful to everyone who trusts us. As an age old policy at our clinic, we respect everyone's privacy and space while documenting our services, which is why we do not click pictures of the patient's entire face, nor do we reveal one's complete identity by shooting their video to be published on our website. So you can rest assure that no picture or video of you with all your facial features is going anywhere!
You would in fact come across a lot of videos & pictures elsewhere, where the identity & face of patients are revealed, and this is exactly where Smilekraft Dentistry stands out, respecting and taking care of our patients' emotions always! While we know that a well shot video & a beautiful after treatment facial picture can act as an amazing marketing tool, we like to keep our resolve of empathizing with one's insecurity about such personal treatments. We have and will always stay away from them!
With digital information being absolutely necessary, we prefer to provide complete discretion to our Smilekraft family.
And we know, that as humans we're all a little hesitant to put out our flaws into the world and we completely understand that, which is why you will also not see any procedural or testimonial videos on our website, and only come across vital images that help us and everyone see only the flaws that we fix, including the minor changes too!
And the most important aspect about Smilekraft Dentistry is that we work on the principle of natural camouflaging, which means, we always make sure to mimic the natural appearance of the teeth, so that you can have a beautiful smile without anyone knowing that it is artificially made!