In most countries, dental costs continue to burn a hole in the pocket with escalating dental prices for fairly simple procedures. But the biggest healthcare savings secret is out: travelling to India for affordable dentistry!
So what are its pros and cons?
Advantages:
Ginormous savings: Studies show, you can save 50-80% on the cost of your dental work with a dentist in India. For example, a single tooth implant in the US can cost you $3,500 alone while the same here wouldn't be more than $750-900. Low labour and construction cost work wonders, don't they?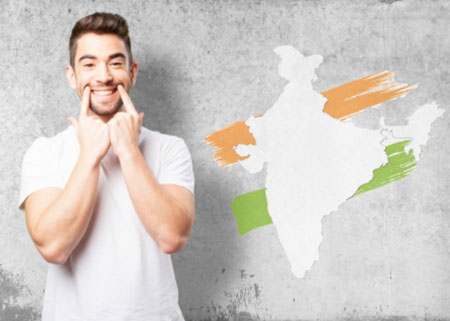 Easier appointments: Did your crown fall off? Do you need to complete a cosmetic dental treatment before your wedding? It's way easier to get an appointment in India. Why? Typically, Indian dentists work through the week, while their western counterparts tend to work only 3-4 days with limited appointments.
Faster and more efficient work: Have you ever been to a top dental practice in India? The efficiency and speed is just remarkable. The reason? Because they have all specialists in one clinic. Plus, their assistants are typically dentists who help with less critical work, like taking impressions or administering local anaesthesia. With more dentists, you get dental work faster.
Disadvantages:
Travel far: Yes, India does seems miles away. But if the savings are tremendous, seeing an Indian dentist is definitely worth the travel. You are still saving several thousands.
Language barrier: Communication is vital in dentisstry. It gets frustrating when your dentist is unable to understand your needs. Fortunately, most dentists and their assistants in India can converse fluently in English
Are you ready to visit an Indian dentist? Connect with Smilekraft Dentistry to set up an appointment. We'll be happy to guide you from start to finish.