Dental implants and the big questions to an implantologist in Pune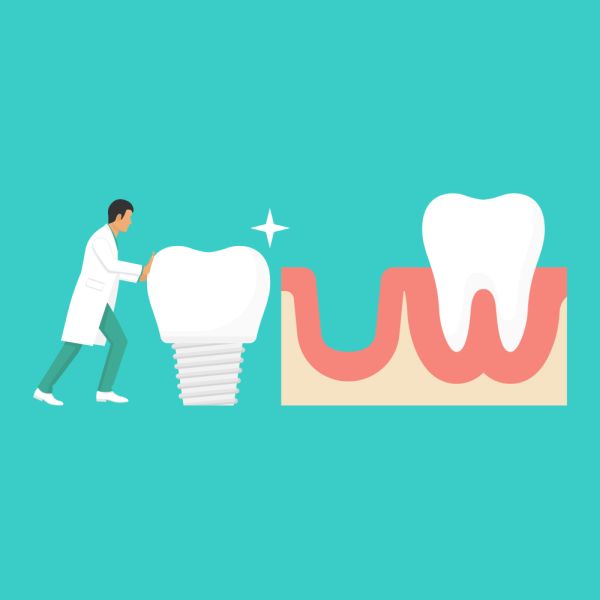 How do you determine if I am a good candidate for dental implants?
The first step to determining if you're a good candidate is to come in for an initial consultation where our implantologist Dr. Priyank Mathur examines your mouth and helps you make an informed decision.
However, as a guide, factors such as loose or missing teeth, difficulty chewing, loose dentures, or issues with food getting trapped under your dental bridges may also make you a good candidate for implants.
Do you have special training in placing dental implants?
A training in implantology enables a trained dentist to be competent in the surgical placement of dental implants and to prevent complications associated with them. It is therefore always advisable to visit an implant specialist.
Our in-house implantologist Dr. Priyank Mathur has a post-graduate degree in implant dentistry and the experience of placing more than 500 dental implants with a success rate of 98%.
How long will my implants last?
Typically, they should last a lifetime if placed by a specialist. At Smilekraft Dentistry, we pride ourselves in the use of highly innovative, minimally invasive, cost and time effective, bone saving and regenerating surgical techniques of implant surgeries to replace missing teeth at various stages of life.
In fact, we are known to use best in class dental implants and related surgical equipment to reduce surgical time and pain whilst producing the longest lasting teeth replacement restorations.
Could you please explain the process of how you will look at my case?
Every patient is different and so should be their treatment. At Smilekraft Dentistry, we take time to go through every detail of your case and explain our plan of action including they type of implants we will use, the number of sessions you will need, as well as other procedures we may need to undertake.
After all, you should go home with a smile that lasts a lifetime!