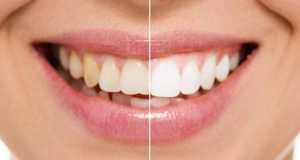 If it's an attractive smile that you've always wanted, a smile makeover can make your dream come true. And while our dental clinic in Balewadi offers valuable results with every treatment offered, a smile makeover is perhaps the most successful at giving you those gleaming pearly whites and confident smile. But what do I do to get started?
Smilekraft Dentistry's Dr. Priyank Mathur elaborates, "The first step is always visiting your dentist. Treatment begins with a full dental examination to determine if you have any oral health problems that require treatment before we can begin to think about improving your smile. This leads to better results. You'll also be asked about specific 'smile' goals you may have.
This information enables us to put together a customised plan to give you the results you're looking for. Your treatment plan also takes into account how much time you have – as some procedures do require longer sessions. Another factor we consider is your budget. Luckily, a smile makeover cost in India is only a fraction of that abroad, and that too with state-of-the-art technology and experienced professionals." he says. After this, you're well on your way to a new and improved smile!
If you're looking for that perfect smile, and would like to know more about the treatments we can offer you, give us a call on +91 20 69 333 000 to schedule your appointment with Smilekraft Dentistry today!