Many people get average or substandard work if they go to another country for their dental work. Just like any place you go to – whether UK, Mexico, Thailand or the Philippines, you can find a mix of good and bad dentists. If you want to be successful at finding the best dentist in India, a little research is a must.
Smilekraft Dentistry is here to help you find the best dentist in India, here are some tips: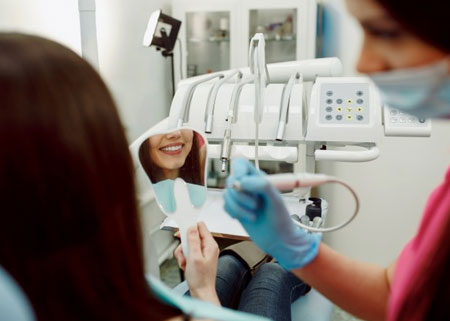 Quality comes first: You'll get only what you pay for. Yes, a trip to India will save you money, but don't sacrifice quality over price. It's best to invest a little more with a better dentist in India.

Find reliable guarantee and branded dental materials: Not all materials are the same. A low quality porcelain (for crowns) would not have the same translucency, making it looking unnatural. More importantly, make sure you can trust your dentist when it comes to guaranteed products.

Check the reliability from referrals, online reviews: A dentist in India who helped your friend with implants may not be the most qualified for your cosmetic or orthodontic dental needs. Take online reviews with a pinch of salt, dig deeper to ensure you read both good and bad reviews carefully.

Ask your dentist, "how many years of experience do you have for my dental procedure?" Ensure you're not going to someone who has just gotten his diploma or degree last year. Dentistry is a complex job, ask questions like, "How many full mouth rehabilitations have you completed? Can you show me samples of your work?"
While keeping these tips in mind, don't forget – it's your money, your appearance, and your health at stake. Trial and error is not practical with out-of-town dentistry. Make sure you come to India all prepared!