What does a smile makeover consist of?
It is often said that a smile is one of the most important things that you can wear. But what if your teeth are too yellow, the gaps are too glaring, or your smile is too gummy? Would you still be as confident when you smile? Probably not. However, did you know that with the advanced technology we have today, designing a smile — your smile — and making it perfect is now a possibility?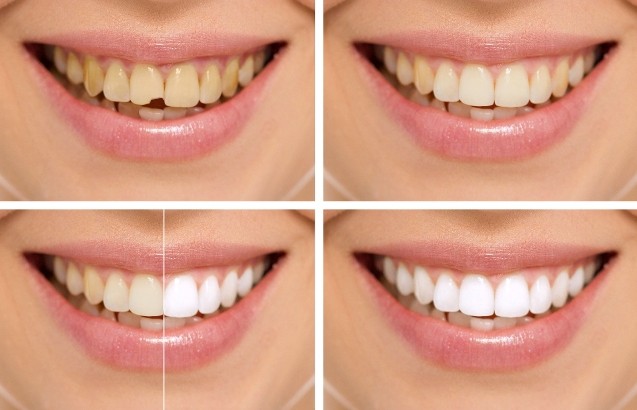 Today, smile makeovers can create the perfect smile. In fact, smiles can be remade, reshaped, and reconstructed to better match one's personal goals and aspirations. It won't shrink, tear, chip off or wear thin and is an investment that can last a lifetime. 
But what are the components of a smile makeover? There's no single answer to this question. At Smilekraft Dentistry, we believe that smile makeovers are a combination of procedures and treatments that vary from patient to patient depending on their needs and existing oral and health conditions. Typically, a smile makeover addresses:
Tooth colour:
For yellow or discoloured teeth, tooth whitening offers the option to help your teeth return to their original shade. Moreover, silver or amalgam fillings can be aesthetically replaced with natural-looking composite options
Alignment and missing teeth:
Crooked or misaligned teeth can be straightened with orthodontic aligners or invisalign while missing teeth can be replaced by dental implants, bridges or dentures
Chipped teeth:
These can be cosmetically bonded for aesthetic results, or veneers can be used for improved texture and finish
Gummy Smiles:
Besides the excess gum-line thats visible, gummy smiles may make teeth appear shorter with age. However, laser dentistry procedures can correct this and re-contour your smile
If you're ready to dazzle the world with your pearly whites, we'd be most happy to help. Drop by at our conveniently located clinic in Wakad and Dr. Priyank will definitely give you a reason to smile!