Got implants done? Here's what happens next!
When you've chosen to replace a lost or damaged tooth with a dental implant with Smilekraft Dentistry, Dr. Priyank Mathur will make sure you're taken care of every step of the way. 
Getting dental implants is a life changing event. You've taken control of your dental hygiene and taken the steps to getting back a fully functional mouth. Since dental implants last a life time, they're definitely worth the time and effort.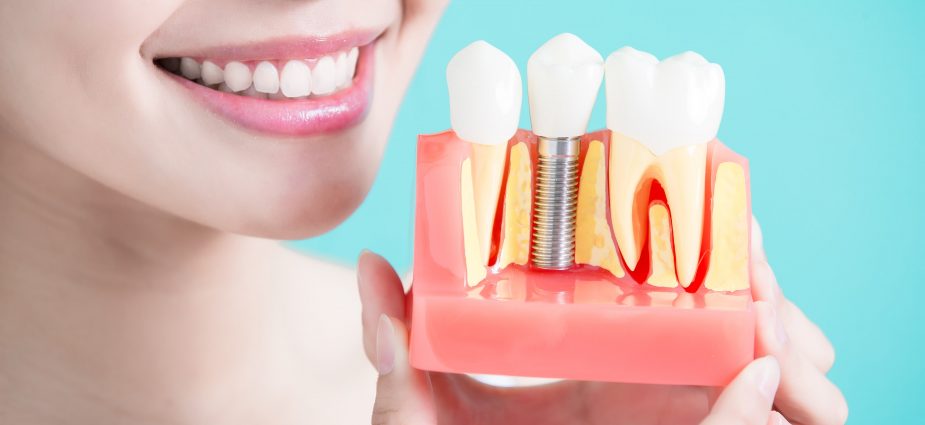 Dental implants are extremely safe and most people don't have any kind of complications from it. A very essential part of post surgical care includes taking care of the implant site and giving yourself time to recover. While recovery time can vary from case-to-case, it depends on a number of factors including number of teeth affected and how you manage it yourself.
In the case of simple dental implant replacement, with little or no grafting — for example to replace a single missing tooth to an immediate implant to replace a damaged tooth — there may be no post-operative discomfort or swelling.
But typically, in most cases after initial surgery to place your implants, there may be minor swelling, pain and mild discomfort that lasts for a few days. However, this can be managed by medication provided by our specialist. Using cold compresses to bring down the swelling is often recommended.
Your recovery will hugely be impacted by your lifestyle choice and tolerances as well. For example, if you are a smoker – you must avoid it completely for at least 2 weeks or so after you've gotten an implant. Smoking may not only increase your recovery time, but also cause potential harm to the healing process.
It's also important that you feed your body properly after dental implants. In case your immune system becomes weaker, it's possible that your surgery site will become a way for infection to get inside your body through the extended healing period. Tracking your diet with key nutrients — proteins, calcium and vitamins is essential. This must be combined with a good amount of rest.
Once the initial healing is complete, the implants will continue to integrate with your bone. Sometimes, implants can be loaded immediately with crowns or bridges, but mostly are performed between 2-6 months post the implant is placed. Of course, once again this differs from patient to patient.
During this recovery time period, you must be aware of any signs of infection which include an increase in pain, fever, swelling and /or bleeding. In addition, regular visits to the dentist is the best way to ensure that your dental implants heal in the best possible way. 
Be rest assured in knowing that dental implants are the right step towards bringing back your confidence and oral health. Book an appointment with Smilekraft Dentistry on the Aundh-Wakad road today!